1.3 Dashboard
Dashboard

The Dashboard is the very first section you'll see when you log in to Teamwork Projects.
It shows information across all your projects, and is a very useful high-level view of whats going on in your site.
In this page, we will go through creating a new Dashboard, and understanding all the available options.
When you first take a look at your Dashboards, you will see this screen, prompting you to create a Dashboard.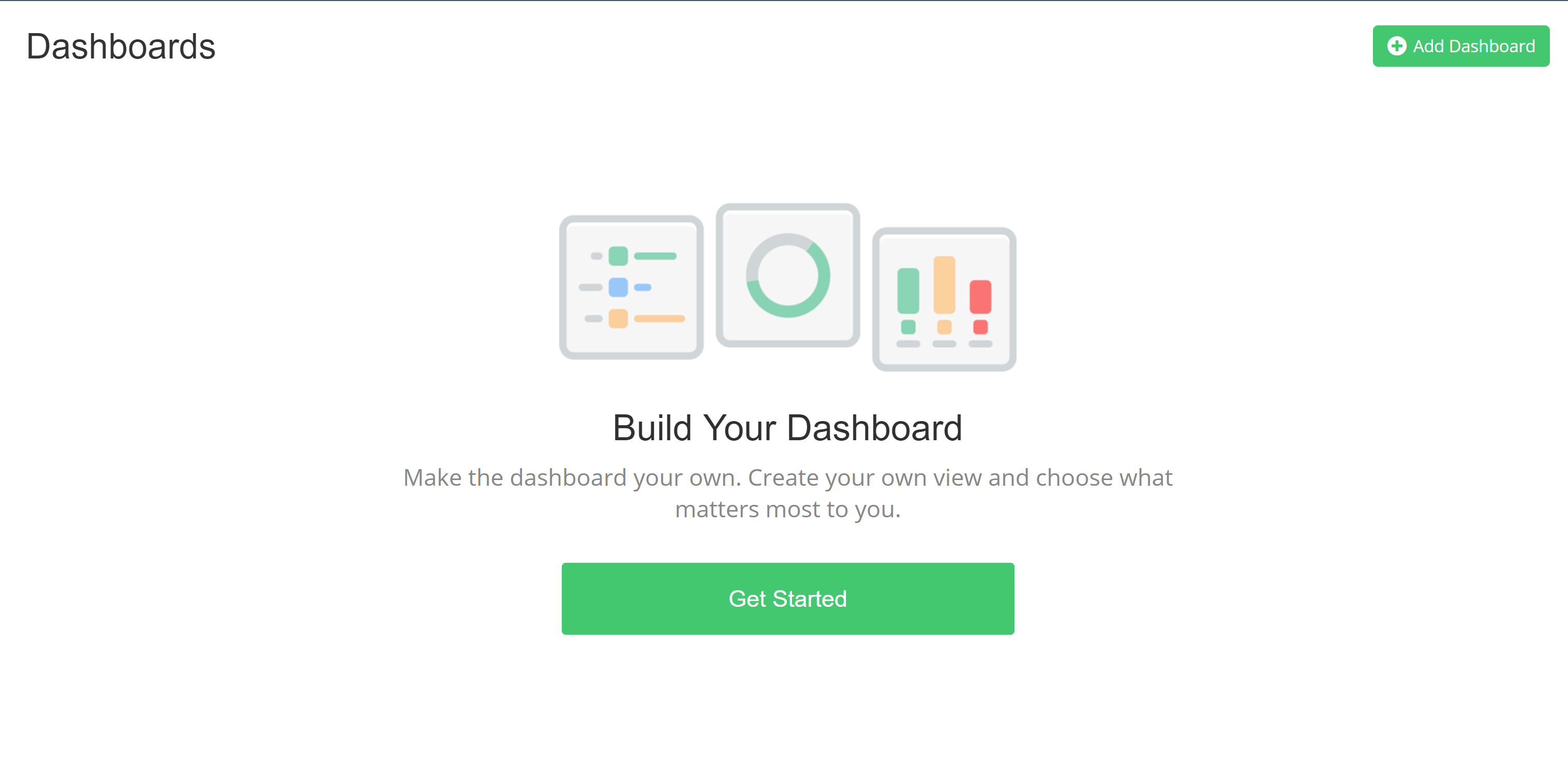 You can create multiple Dashboards, and customize them to display precisely the information you find most useful.
Clicking on 'Get Started' or 'Add Dashboard' will bring up these options: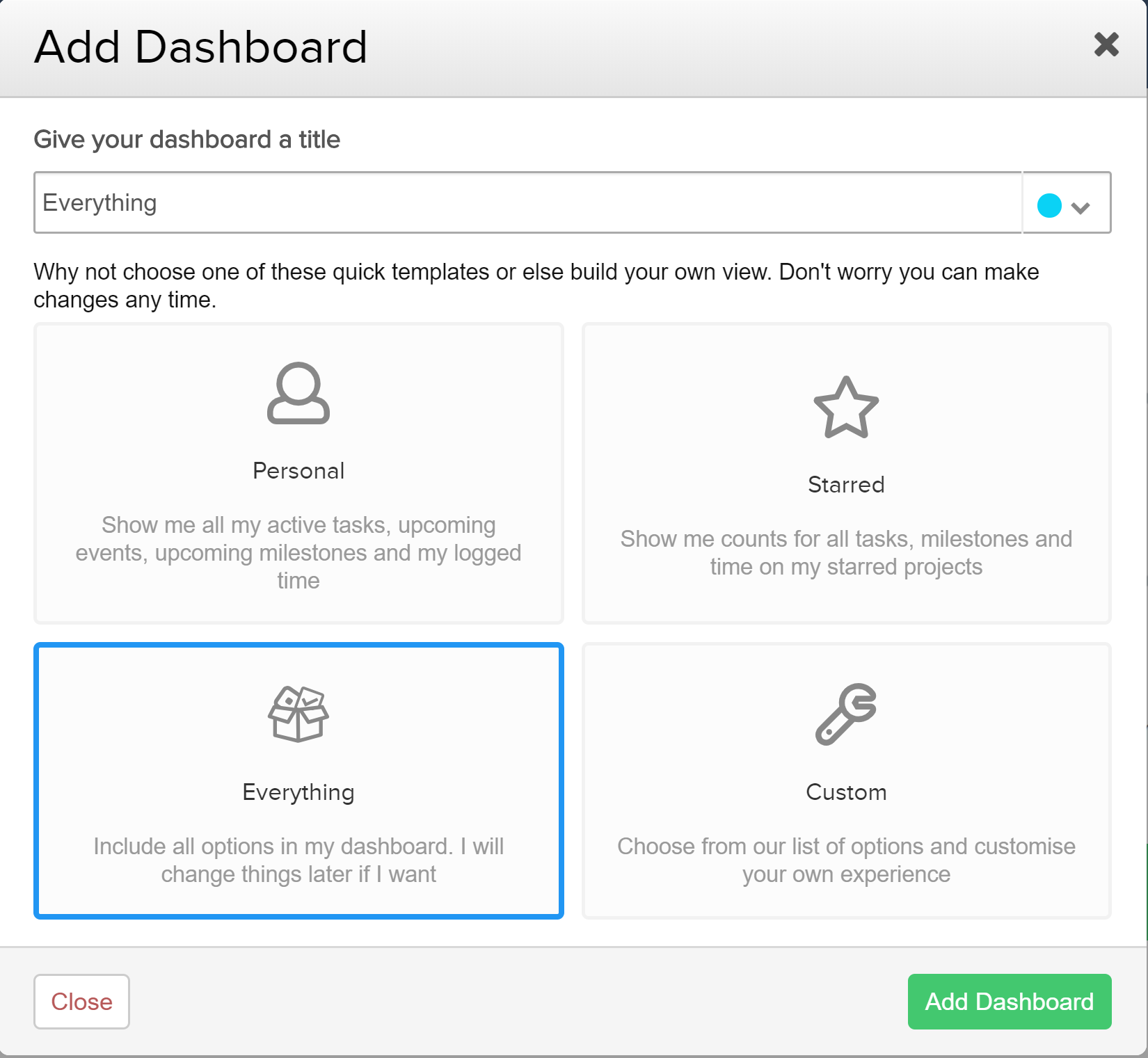 For this guide, let's select 'Everything', so we can check out all the available options, and the options for customizing them. Later, you can customize your Dashboard so it's as unique as you are!
So let's start at the start, with 'All Active Tasks' and 'All Milestones'.
All Active Tasks
The All Active Tasks panel will show a date-based distribution of tasks.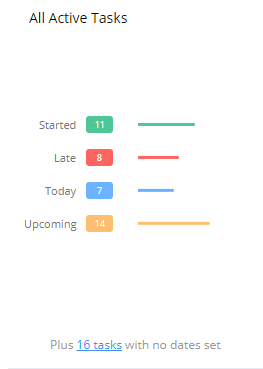 In order, it displays:

Started

Tasks that have a start date that has passed.

Late

Tasks where the due date has passed.

Today
Upcoming

Tasks with a due date after today
Any Tasks with no dates set will not be displayed, but are linked to at the bottom.


All Milestones
The All Milestones panel shows a date-based distribution of Milestones.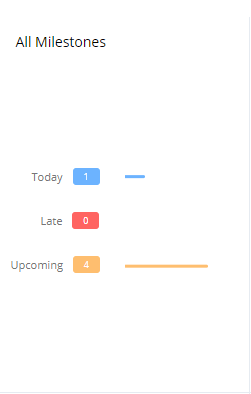 The information in this panel is displayed the same as for Tasks, except that it has no Started area, as Milestones have no start date, only a due date.
All Billed Time
The All Billed Time panel compares billed and unbilled time across projects.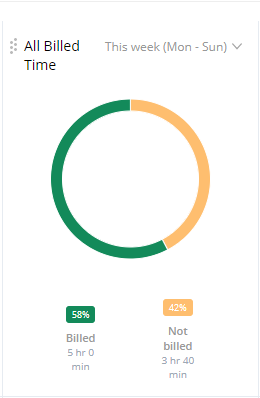 From the drop-down menu in the top right of the panel, you can select a time range to view.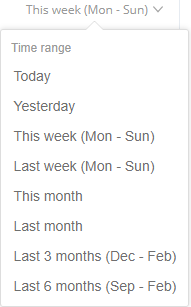 All Logged Time
The All Logged Time panel compares time logged as billable and non-billable across projects.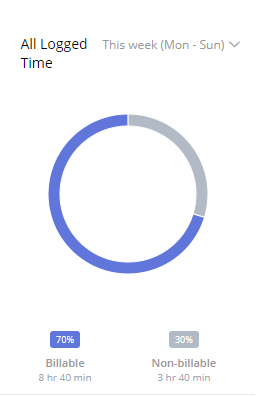 As in the All Billed Time panel, you can select a time range to view from the same options in the drop-down menu.

Upcoming Milestones
The Upcoming Milestones panel shows a list of the next upcoming Milestones.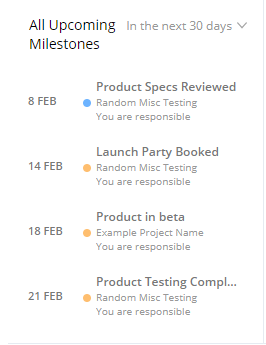 The Milestones are listed in order by their due date. Milestones due today are indicated by a blue dot, and Milestones due after today with a yellow dot.

The time range can be adjusted via the drop down in the top right.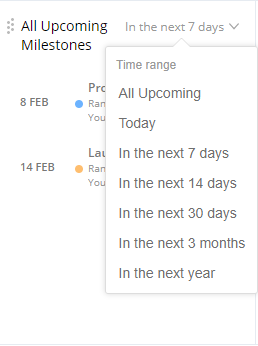 Upcoming Events

The Upcoming Events panel lists the next upcoming events.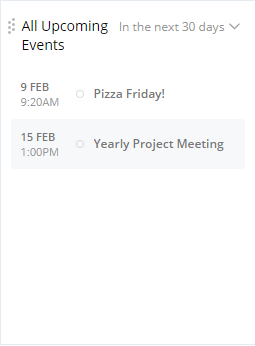 As with the Upcoming Milestones panel, the time range can be adjusted.

Customization options for these panels
All the above panels can be customized to show items that are assigned to You, Everyone or Specific people of your choosing.

Project updates

This panel shows a list of the latest project updates.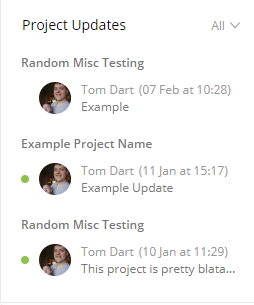 Project health

This panel shows the number of projects grouped by health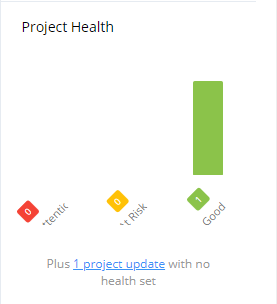 Top risks

This panel lists the biggest risks across your projects
Risk counts

This panel compares and groups risks by their status