The best way to explore our extensive list of features would be to test them in your new environment. Teamwork Projects follows this hierarchical base structure: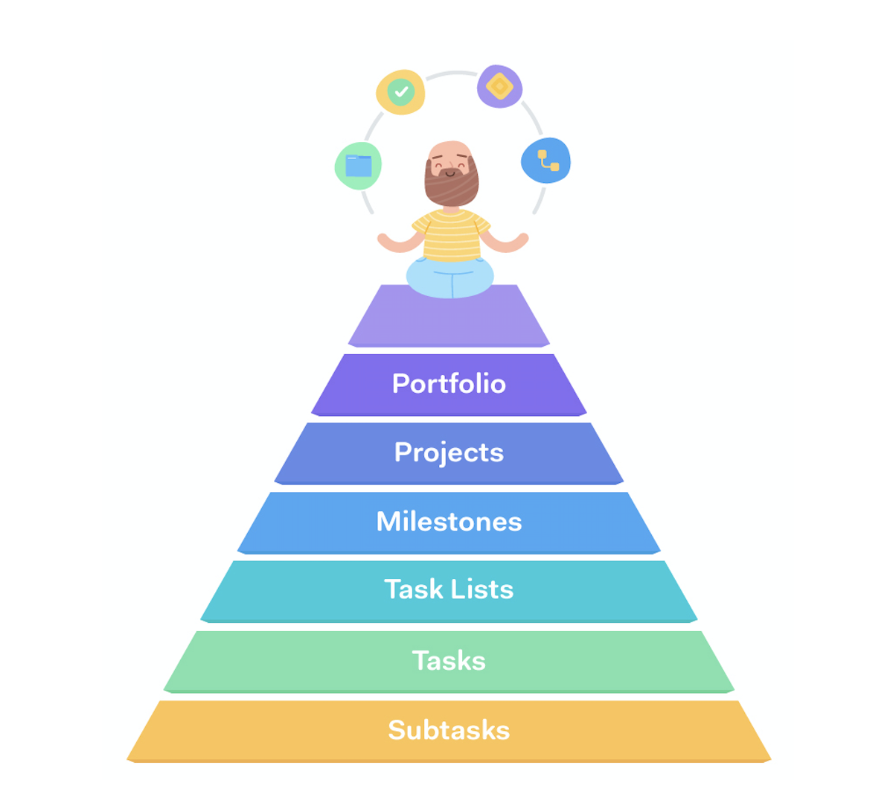 With this in mind, let's quickly populate our site with the first item- a project. Once you have created your trial, you will come across the following welcome mat for your site: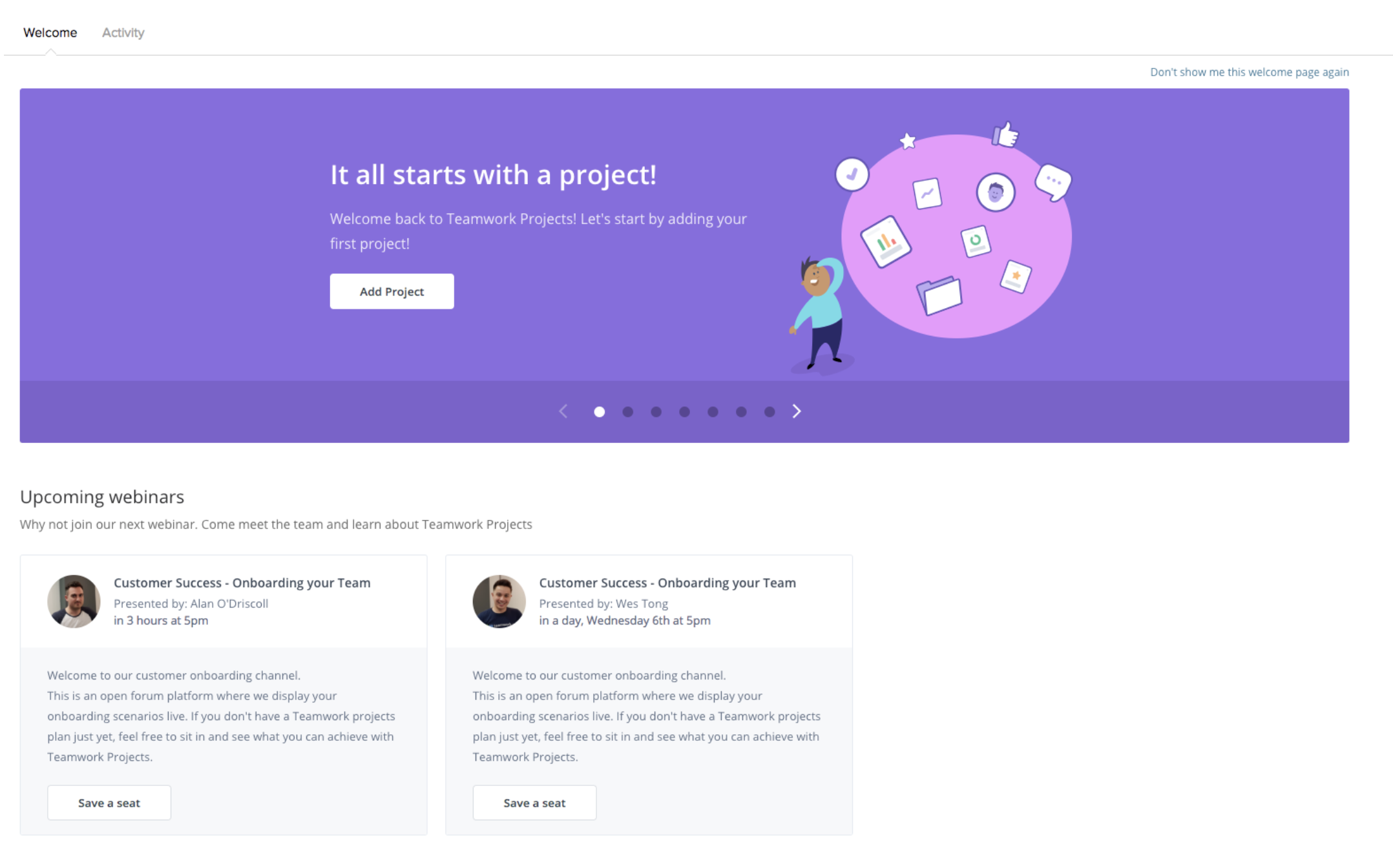 Clicking on the 'Don't show me this welcome page again' will prevent the welcome mat from being shown when logging in, or accessing the Dashboard in the future.
Scrolling further down on the welcome page will show you our webinars, and you'll have the option to save a seat in the webinars displayed.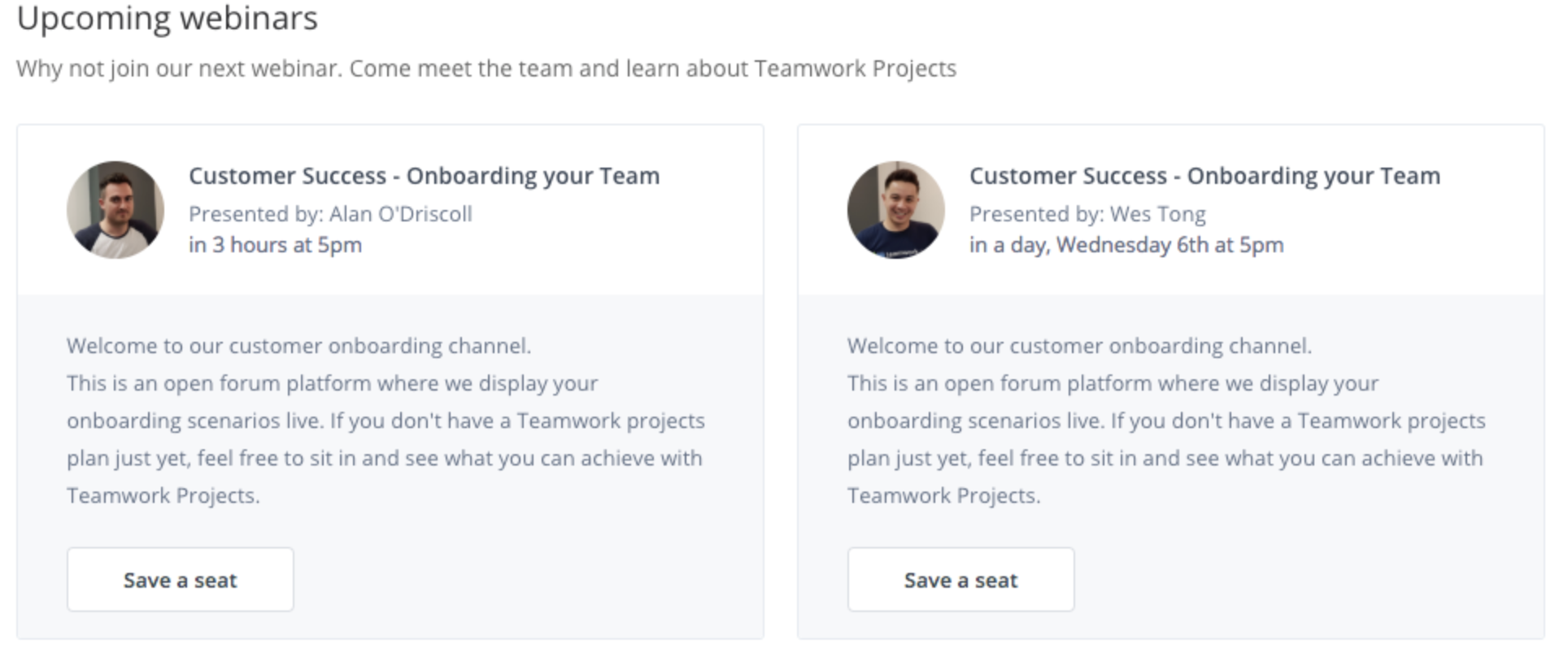 Dashboard: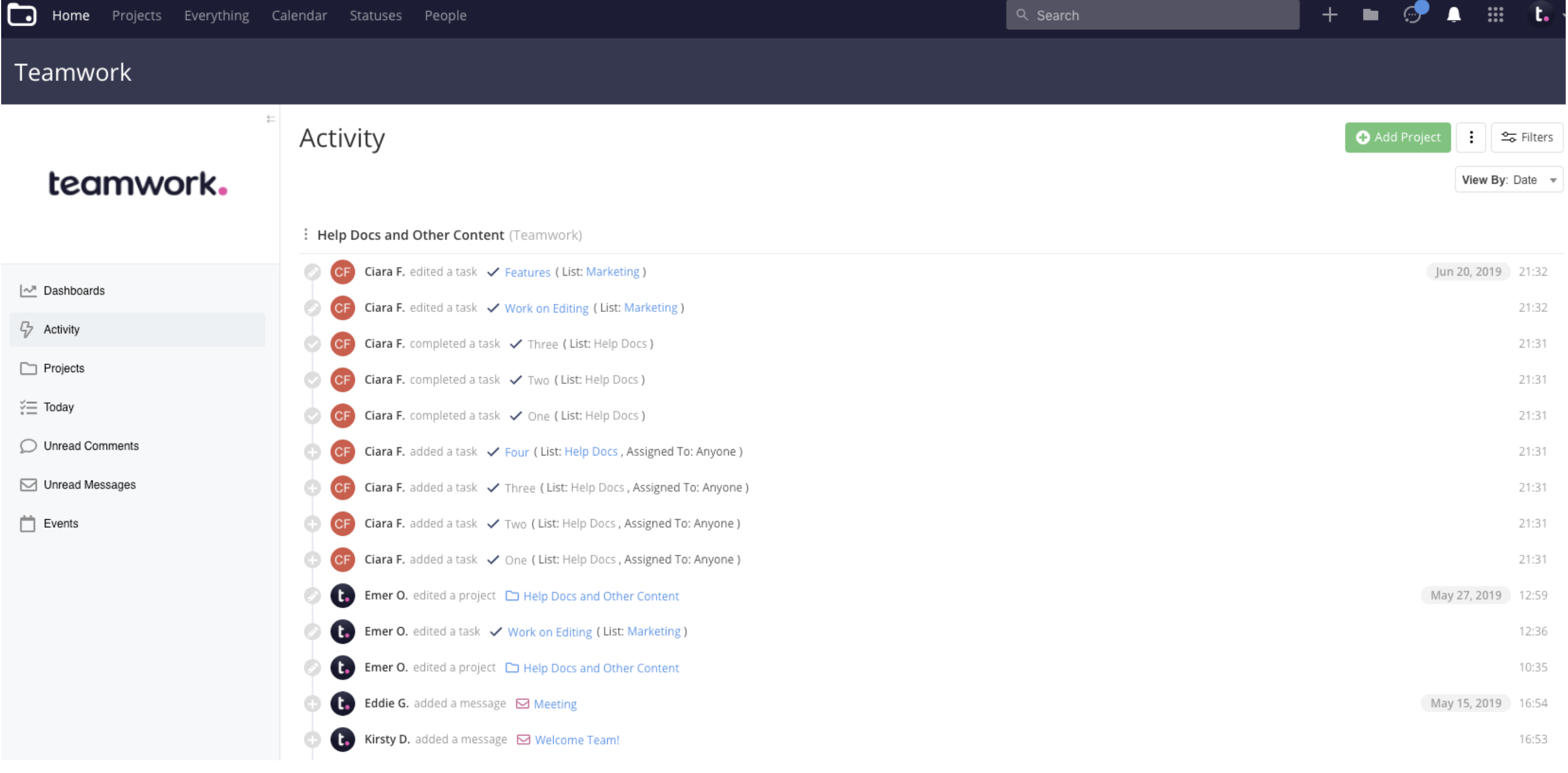 Create your first project
You can add projects in the Dashboard or in the Projects tab.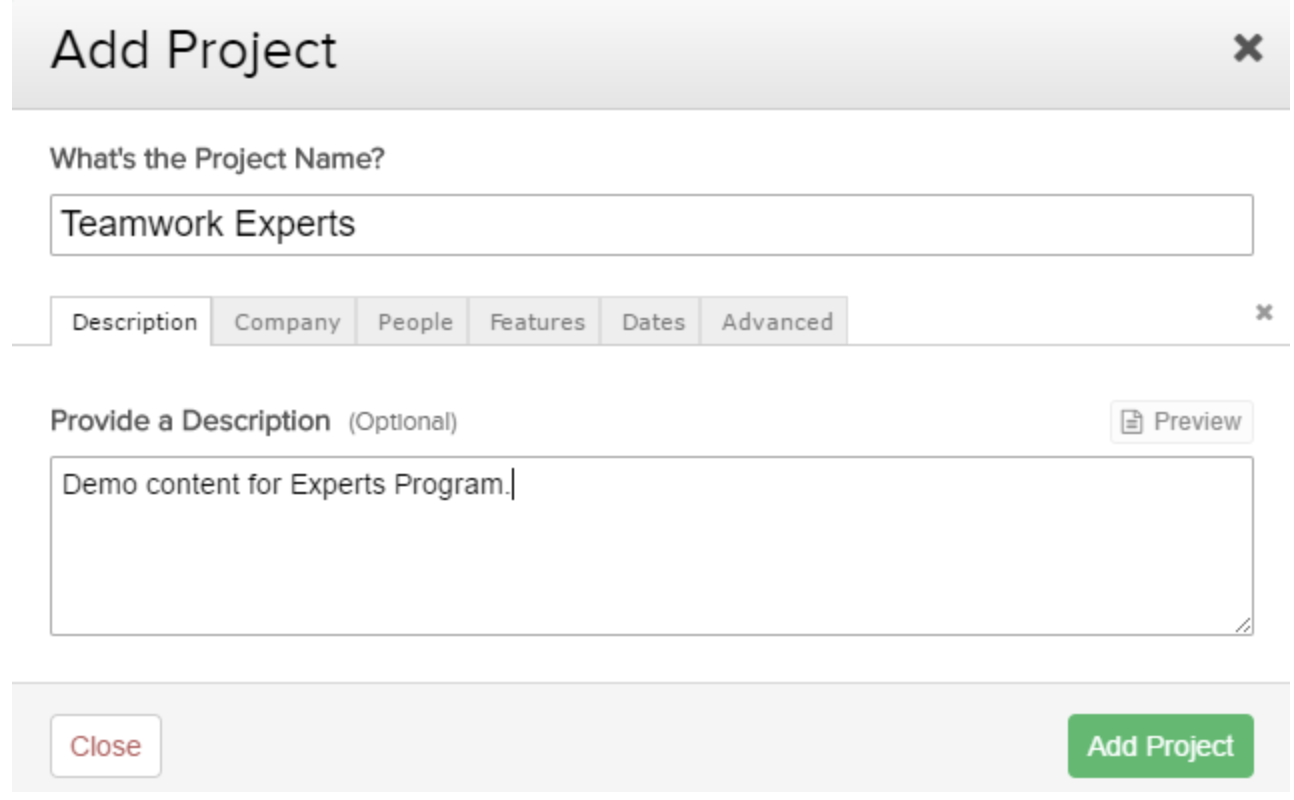 This will bring up a window where you can name your project and give it a description.
Company tab
You can assign projects to your company or to an external company.
If you choose an external company, you can create one quickly from this window.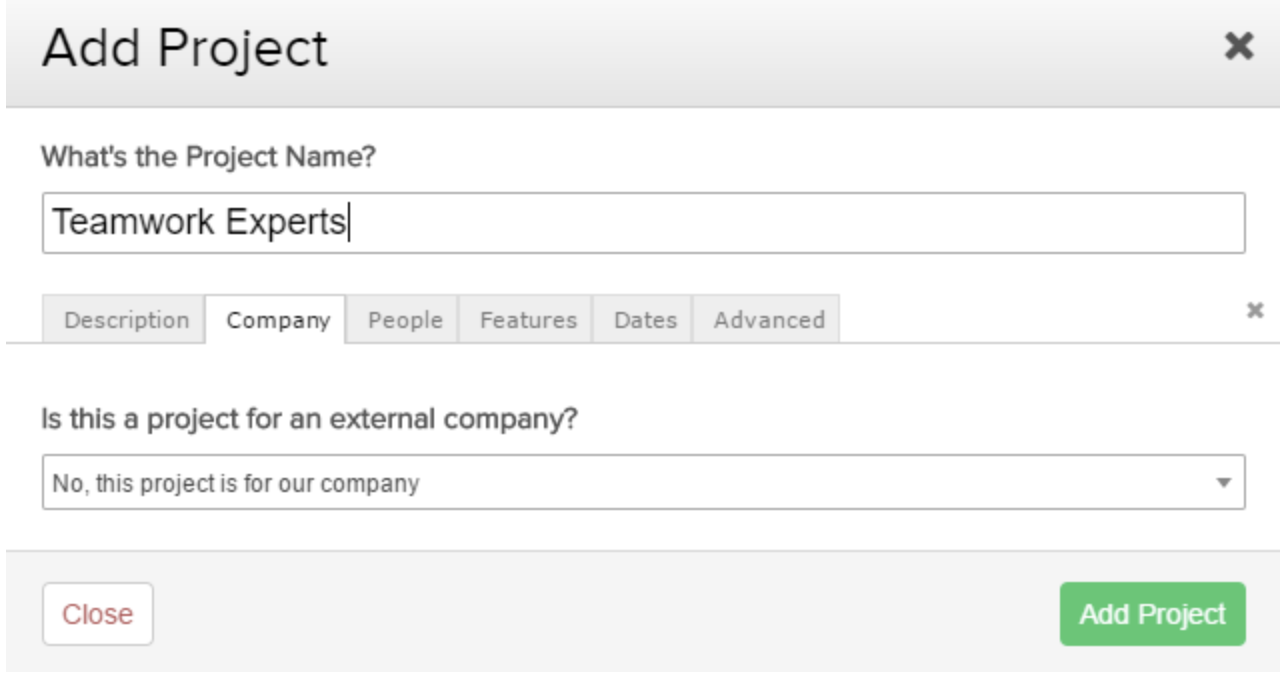 People
You can add people to your project from here. If you do not have any users added, you can choose to add users quickly from this view as well. You can view a more detailed explanation on how to add users from the People section in Stage 2. Users can be added after a project is created.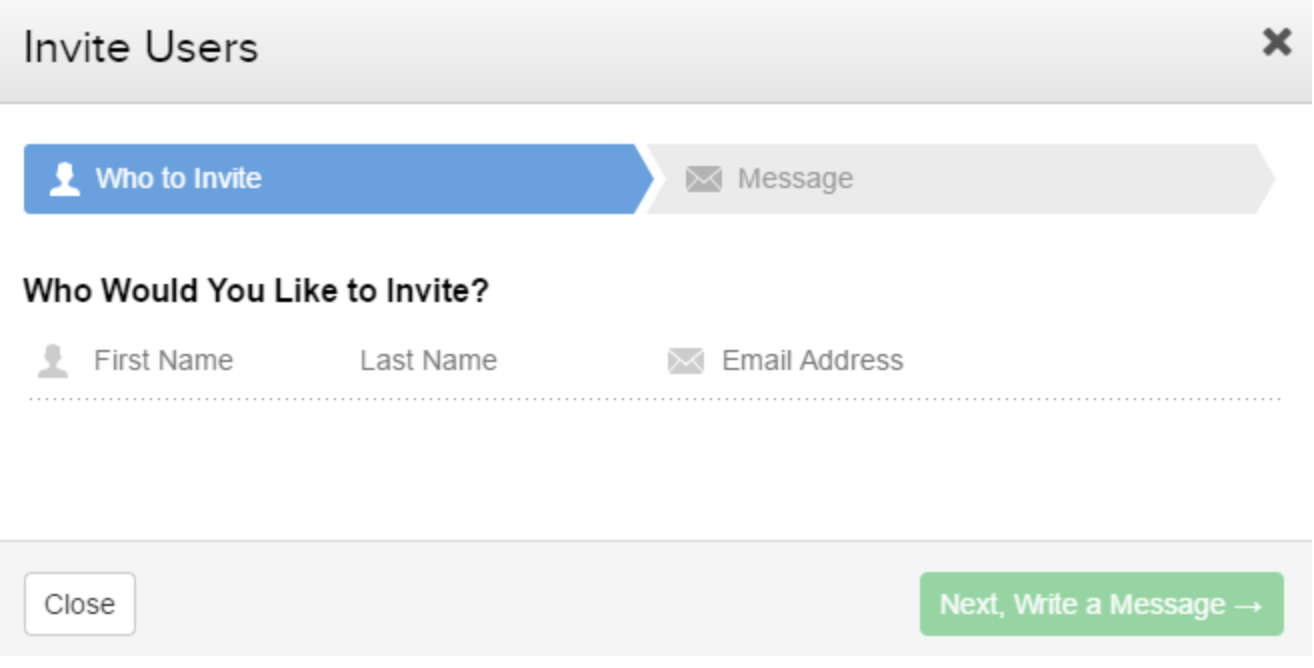 Features
This will present the tabs that can be toggled for your project: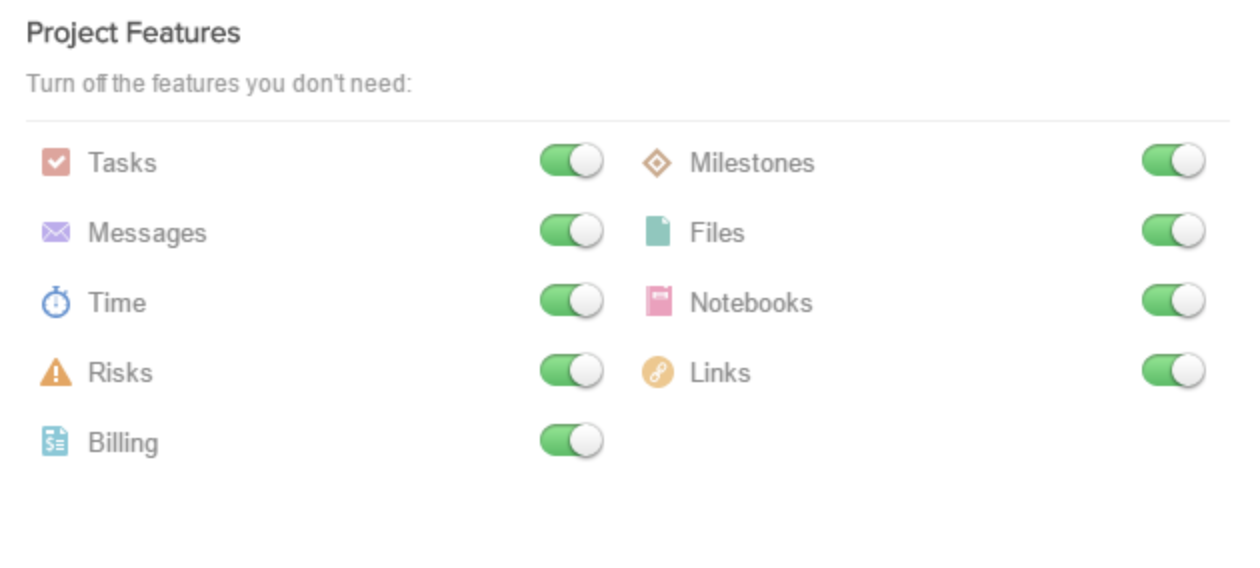 Dates
The start and due date of your project. These can be adjusted later by an admin.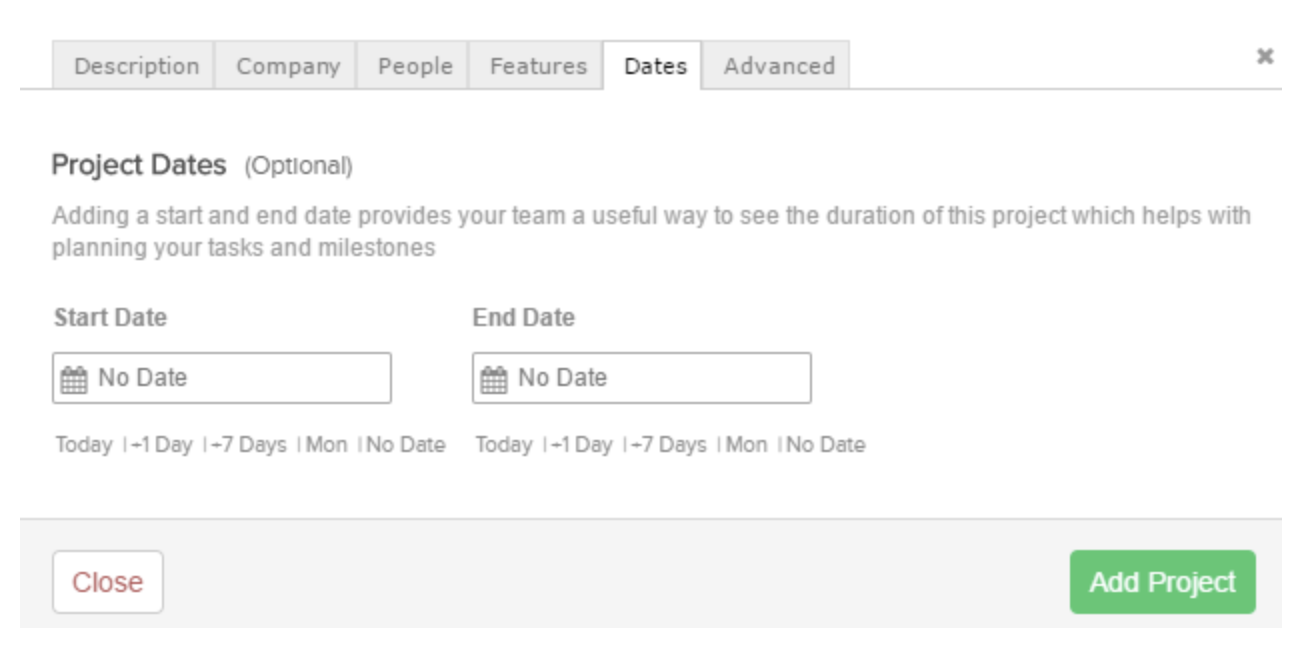 Advanced
This tab will allow you to add a project category as well as tags.
Congratulations, you now have your first project set up in Teamwork Projects.